Privacy is the deliberate choice to not communicate things to the world. This extends beyond verbal and technological communication and into what we consider to be unconscious thought. The communication of our need exists also in our intent, in the vibrations, energies, and harmonies that work their way through us to the world.
The problem with privacy is that by hiding ourselves from the world we prevent the world, the internet, and humanity from doing what it wants which is to give us what we want.
THE SYSTEMS THAT WE LIVE IN WANT TO GIVE US WHAT WE WANT, BUT CAN'T BECAUSE WE WON'T TELL THEM
We don't hold this perception at large. Throughout the world and society, there is a need and desire to exert control over our environment and the world by extension (and you know what I think about control). A desire to conquer and force the world to submit to us. This is evident in the simple fact that humanity as a whole is already devouring 1.3 x the resources the world has to offer. Any idiot with half a mind understands that the way we live as a whole is unsustainable but because of this mindset we have that we have to take what we want from the world, and bring it into the silo of the self, we are unwilling to realize that it isn't a matter of taking, it's a matter of asking, of expressing and being.
BY CLOSING OURSELVES BEHIND THE VEIL OF PRIVACY WE INFLICT HARM UPON OURSELVES AND SOCIETY AS A WHOLE
Imagine if the neurons in your brain stopped communicating with the other neurons in your brain. These neurons are critical to the functioning of the mind, and if just one or two stops communicating, it's probably no big deal. But look at the larger impact. Compare it to the way we react to one another as humans, hiding from the world behind privacy and the idea of protection it provides. For each and every neuron that closes itself off from communicating with the rest of your brain, you lose something. You lose a pathway, perhaps a memory, perhaps a critical function, perhaps the ability to think in a different way, perhaps the use of an entire half of your body.
WHEN WE CLOSE OURSELVES OFF FROM THE WORLD WE LOSE A CRITICAL ELEMENT OF HUMANITY, WE LOSE THE ABILITY TO HELP EACH OTHER
When we are not open to each other, we can't help each other. We literally don't know how. It is the helplessness you feel when someone is clearly hurting and you don't know what to do. It is the shame you feel when you know you should do a thing for another but don't, it is the haughtiness you feel when you have knowledge another doesn't and you choose not to share that knowledge with them, It is the frustration you feel when you are struggling with a thing and can not find the help you need to ease that struggle.
Consider this example. I had a conversation with Tim Mcauley last Wednesday. Tim blogs over at "Is It All About Me?" and is a truly amazing person.
During our conversation he told me about how helping others is important to him, not only because he is able to help a fellow human overcome an obstacle, but because almost every time he helps a person he finds the challenge they were facing was exactly a challenge he was struggling with himself! He exclaimed during our conversation that, "I'm not talking to them, I'm talking to myself! Every time I help someone I'm doing it because I needed to hear that advice."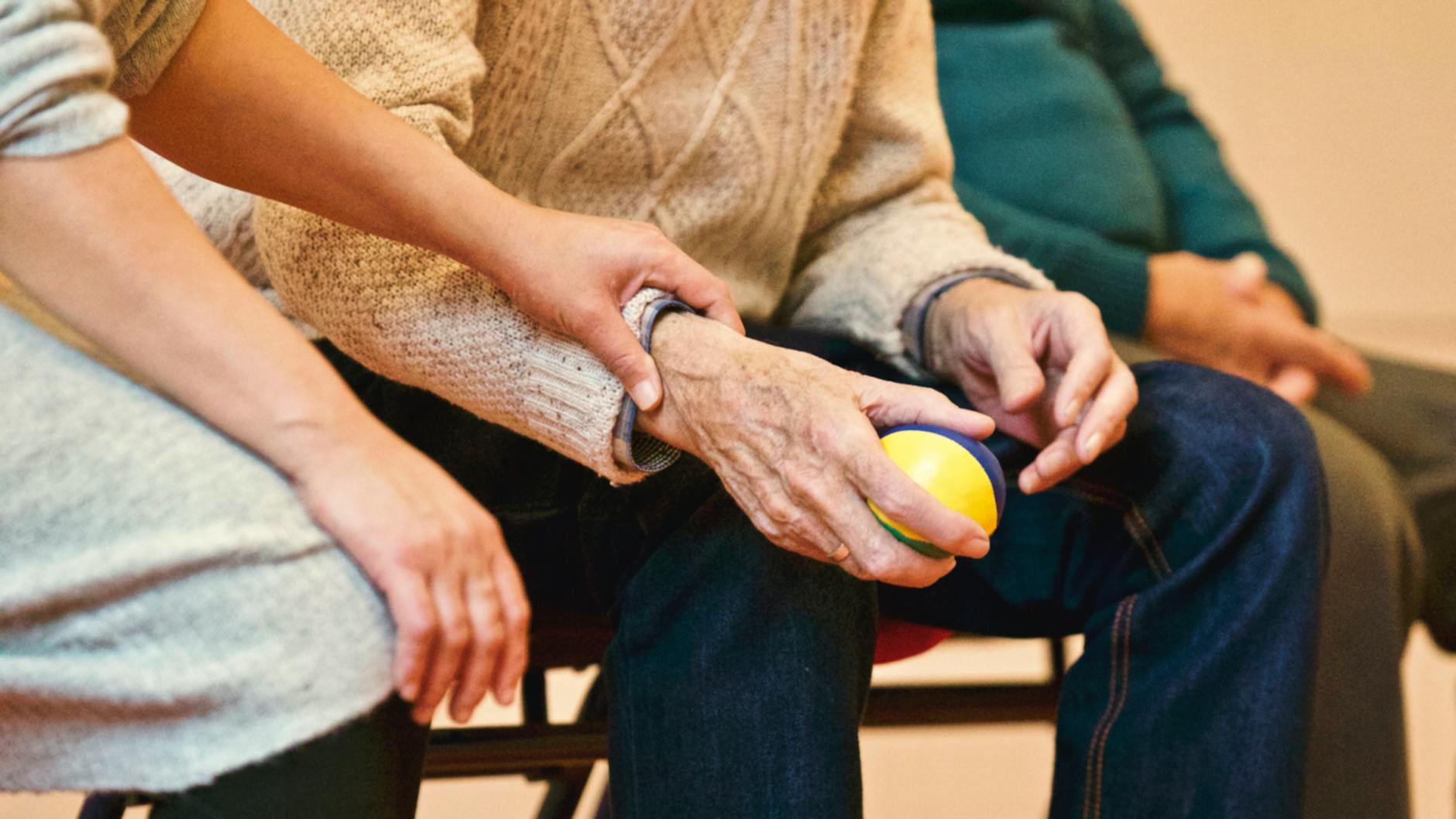 This sounds selfish but it isn't. It's a demonstration of the flow of energies that happens when you express your true wants and needs.
Let's take this back a little further. Tim needed help with his blog, and in looking for that help, he put a call out to the world. I came across a tweet of his asking for help.
I don't even know how I found the tweet, I wasn't following Tim on Twitter at the time and we didn't have any mutual followers, yet somehow his tweet ended up in front of me. After reading it I thought for a moment and knew that I could help him. So I reached out to do so.
IT SEEMED LIKE A MOMENT OF SERENDIPITY, BUT SERENDIPITY IS A FALSE IDEA
Serendipity is defined as, "good luck in making unexpected and fortunate discoveries", it comes across as chance, as a happenstance.
I don't believe that. I'm not saying that I was fated to find that tweet so that I could help Tim. Rather I'm saying that Tim understood that he couldn't or wouldn't get what he needed unless the world knew what he needed. He put it out there, and by putting it out there he was opening up to the world. I was out there in the same world, open to the possibilities that arise from that openness; I was out in the world with an understanding that the systems we live in WANT to provide us with what we want and need. It was because of this that I saw that tweet, and I helped fulfill Tim's need.
IT WASN'T SERENDIPITY, IT WAS COMMUNICATION ON A LEVEL THAT WE SO OFTEN CHOOSE TO IGNORE
It could have easily been someone else, but this is the thrust of the point I'm trying to make.
It wasn't anybody else. For the purposes of this post, I asked Tim, and he told me that I was the only one that responded to that particular call for help (the tweet). I know it is not the only help he has asked for, because in our discussion he told me about his plans for his blog and the help he is getting to further that. Help that he has sought and found by expressing his genuine wants and needs to the world.
But imagine if the neurons of society were more open,if we were less concerned with the closed idea of the self and hiding behind our privacy and the need to put ourselves in a silo. Imagine the outpouring of help that he could have received from that single tweet.
IMAGINE THE FULFILLMENT YOU COULD RECEIVE FROM THE WORLD IF WE WERE ALL MORE OPEN TO OURSELVES AND BY THE WORLD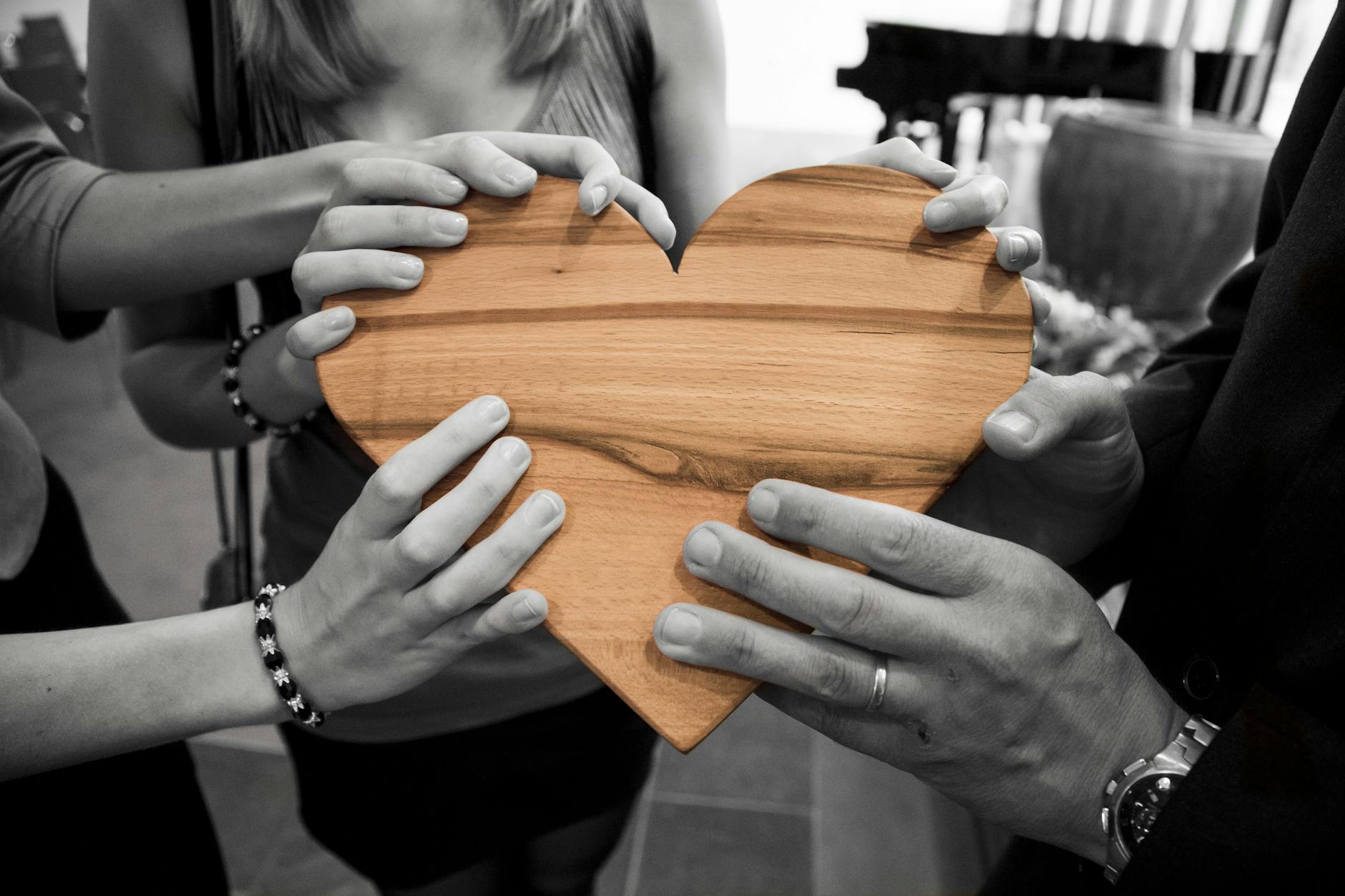 This idea is a challenge against ideas that have been built up over centuries of time. Privacy is an idea that is written into the US Constitution and built into the fabric of Western society. It is an idea we need to dismantle with the understanding that privacy is the wall that cuts us off from each other and is part of the foundation that has built the animosity and divisiveness that is pervasive not just in American society, but throughout the world.
People's purchase information, names and addresses were made pretty much available to anyone searching around for it on google, so that artisan dildo you purchased, anybody can find out about that now, and people are freaking out.
But really, what's the big deal? We all know about dildos, and that they are sex toys. Why is making a dildo purchase such a private affair? Why is the appreciation and glory in exploring your own body, sexuality and pleasure something to be ashamed of? Why is using a dildo with your partner in an expression of appreciation for each other's bodies and as a tool to bring pleasure something to be ashamed of?
My wife and I have a dildo, and we use it when we have sex. We don't use it all the time, but that doesn't matter. The point is that it's a tool we use to help each other reach pleasure that we seek in the expression of our desire for each other.
This is nothing to hide from the world.
We have put a veil of secrecy and privacy around sex and sexuality and as that disperses throughout society it permeates a mistrust of those who are openly physical. Not sexual, but those that are willing to share a hug with a friend or a stranger, those that are willing to communicate with a simple touch of the hand.
THE VEIL WE SHROUD SEX IN HAS CREATED A SOCIETY THAT IS AFRAID TO COMMUNICATE BY TOUCH
You may think that sex is the last thing we are private about with the increasingly provocative imagery that permeates society but this is not imagery that is based on love, openness, and genuine need. This is imagery that is designed to trigger you to take an action you wouldn't normally take. This does not encourage touch, it, in fact, discourages it by wrapping sexuality and by extension touch in messages that undermine our genuine expression of self and needs.
And yet the simple touch of a person is a powerful thing. It is not a sexual thing though it can be sexual. It is the power to bond with one another through contact, the power to communicate emotion through touch.
In recent years, a wave of studies has documented some incredibly emotional and physical health benefits that come from touch. This research is suggesting that touch is truly fundamental to human communication, bonding, and health.
You can see then that what I'm talking about isn't just the fact that you purchased a dildo. The ramifications of how we feel about that purchase and hiding it behind our privacy run far deeper. You think you are protecting yourself from the embarrassment you may feel over the stigma of purchasing that dildo, or the loss of a job if your employer knew you purchased a dildo.
INSTEAD BY BEING PRIVATE ABOUT THE PURCHASE OF A DILDO WE ARE STUNTING THE DEVELOPMENT OF OUR ENTIRE SOCIETY
Let's look at another example of privacy and hiding from the world gone wrong.
Facebook has over 500 million active users on a platform designed specifically to allow for the sharing of our lives with each other. Yet every time Facebook makes a change to the privacy policy and the way they use user data, the world erupts into alarm and disgust. People leave Facebook over perceived privacy violations and constantly freak out about what Facebook knows about them.
Read The Science Behind Your Texting Habits
The problem, however, isn't that we should be scared of what Facebook or others know about us, it's a problem of intent, and it's a two-part problem.
As a user you're using a platform designed for you to share information about yourself, what you're doing, what you like, what you buy, where you go, who you like, etc… People want this because they want to share with each other. Facebook embodies the paradox of privacy because we are desperate to create community by sharing ourselves with each other, and at the very same time, we are riveted to the idea that we must protect the information we wish to share from other people.
Read Foods of Love: Spice Things up in your Bedroom
THE INFORMATION WE TRY TO PROTECT ONLY HAS POWER OVER US IF WE GIVE IT POWER
We think Facebook is somehow going to steal our soul or our identity or sense of self or something else if they know or are able to use too much of our information, but the only thing Facebook wants is to give you what you want.
The Facebook end of the problem is that they don't understand how to deliver to users what they actually want. This is in part because of what I just explained above, but it is also a problem because Facebook thinks that everything you say and do is an opportunity to sell you something through some kind of ad. The fallacy here is that people aren't going to Facebook to buy things (Farmville and other social game purchases notwithstanding) People go to Facebook to communicate with each other and find that sense of community and belonging.
THE INTENT THAT EXISTS BETWEEN FACEBOOK AND THE USER IS MISALIGNED BECAUSE NEITHER IS ACTUALLY OPEN TO THE OTHER
It is misaligned because Facebook wants to solve the problem of making money but isn't open to understanding what the users want and need to make that happen. The goings-on inside Facebook and the changes it makes to its policies and systems in attempts to monetize the platform and community are done largely in private.
Users want to use Facebook because of the community they have built with their friends and family. We as users aren't open to giving Facebook the information it needs to give us what we want and make money. By this I don't just mean our data as users, but what we want from Facebook.
Somewhere in between the two exists an elegant solution to the problem that is Facebook, but it will not come to be if everyone keeps trying to hide in the silo of privacy.
THE SOCIAL RAMIFICATIONS OF PRIVACY RUN FAR DEEPER THAN WE THINK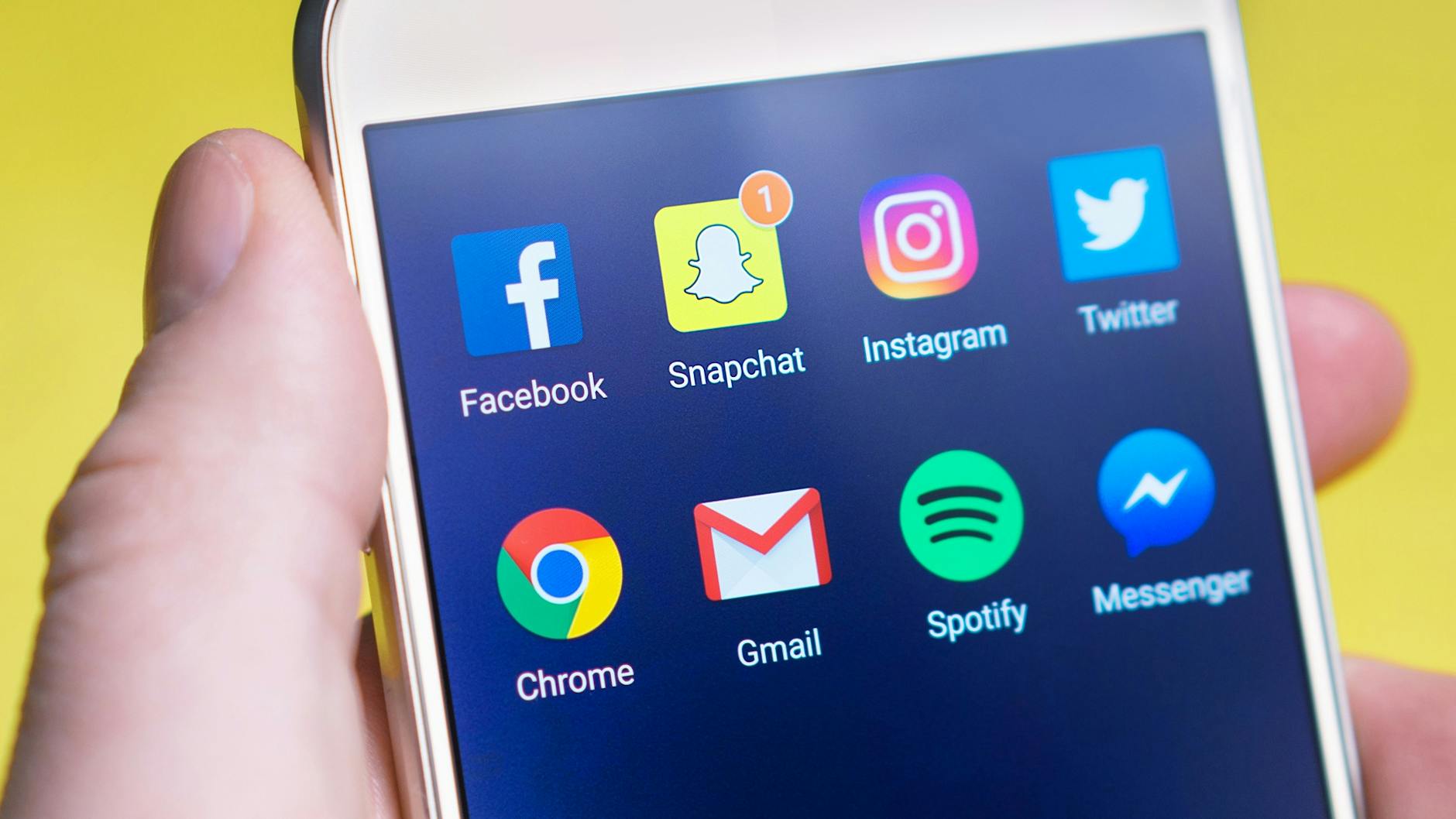 The more we try to hide from the world the more we are hiding from ourselves. This hiding does double the damage to the energy systems in the world when you consider that by hiding and closing off you remove yourself from the network, from society and the flow of energy that runs through it. Behind privacy, you are not able to receive the benefit of the world's ability to provide, and you do not offer anything back to the world either. That loss is part of why the system is not running at peak efficiency.
We are not islands, and we need to understand that there is nothing to hide. Who we are is nothing to be ashamed of. Understanding our true needs and expressing those needs requires no veil of privacy to hide behind.
I do not mean to imply explicitly or implicitly that you should not protect information that can be used to damage you. Information such as social security numbers, credit card numbers and other system generated identifier data. These things are unfortunately powerful tools in the wrong hands.
You might construe that other information, such as the purchase of a dildo can be damaging to you as well, and I would argue that you are wrong. In a short-term view, it might seem that way if the knowledge of a dildo purchase leads to say, the loss of a job. It is my belief however that we shouldn't accept employment from people or corporations that don't accept us as who we are. A dildo has no bearing on how a person does their job. What has bearing on how a person does a job is the mindfulness and intent they bring to that job, and nothing else.
I'm also not suggesting that you live-stream your entire life. Not hiding behind privacy is different from shouting every bit of information about you to the world. The difference again is intent. As I stated above information only has the power we give it, as individuals and as a society. You don't need to tell the whole world about your dildo (despite the fact that I just did) but there is no reason to hide that fact either.
We are afraid to share these things about ourselves because we feel it is damaging for other people to know, thus when other people know they use it to construct a damaging opinion about us because of the perception that this information is damaging. So we further seek to hide the information, which continues to amplify the idea that it is damaging, feeding the wrong kind of input back into the loop. This is a thing we can change gradually, and you can make these changes in small steps
SIMPLE THINGS YOU CAN DO TO STOP HIDING AND STARTING OPENING UP TO THE WORLD
STOP HIDING YOURSELF
Again, this doesn't mean you need to shout everything from the rooftops. It just means that you don't need to hide from the world. If a thing comes up in conversation, talk about it. It's already part of the conversation. Don't give the information power and it won't have any over you. The day I wrote the draft of this post Seth Godin was talking about the power we give information. http://sethgodin.typepad.com/seths_blog/2011/03/protecting-the-soft-spot.html
Don't worry about what Facebook, Google, Etsy or whatever knows about you. Your purchases and your habits do not define you if you don't let them. Purchasing a dildo doesn't mean anything. Neither does the purchase of peanut butter from Amazon or the movies you watch on Netflix. The only thing this information does is help the systems on the internet better help you find what want when you actually want it.
HELP OTHERS
If you know something that can help another, or see someone you can help, do that. Right now what we do is hesitate, and I know exactly what goes on in your head.
"I could help them/I know how to do that/that person looks like they need something."
That thought pops up, and we consider it for a moment, and then we discard it, we shut down, ignore that stab of guilt and move on.
Stop doing that. Start giving. The act of opening up and giving is a reward in and of itself, but you will be astonished at the help and reward you will receive from others by opening up this way. It is astonishingly simple to help other people, and we need to do more of it.
STOP BEING AFRAID TO TOUCH PEOPLE
This isn't sexual. It is human to want and need and communicate through touch. So hug, put your hand on the shoulder of the person you are talking to, touch the hand of a person in a gesture of empathy, put your arm around the person you are walking with. It will feel awkward at first because we are not used to touching and offering touch to others, but as you continue to do this it will come easier and people will respond to the genuine emotion you put into your touch.
EXAMINE THE THINGS YOU ARE AFRAID TO SHARE
Perhaps the most difficult of these things to do is to look at what we are desperately afraid others will know about us and find out why. Examining these things will often lead to the unearthing of fear and uncertainty in your life and your self. Sharing a thing of this nature is a decision that only you can make, but whether or not you share it, it is something that you can not hide from yourself. It is something that you must face within yourself.