If you read my last blog post on how to dress like a modern gentleman, let's get back to the point about fitting clothes and optical illusions. Every man is built with a different body physique. The good news is, you don't need to have the best body to groom properly. With just a few tricks, you can easily transform from a scruffy overweight man to an elegant heavyset gentleman. First things first;
Invest in clothes that fit your body right
Being an overweight man, the last thing you want is to draw too much attention on the already obvious fact that you're overweight. This means that you may have to change your wardrobe. Too tight clothes expose your chubby body type, and too baggy clothes will only make you look even bigger. Perfect grooming is all about paying attention to the details. Baggy clothes, for example, will probably be too lose in the neck and hang too low below your waist, making you look bigger and shorter. The best way to get clothes that fit you perfectly is to buy big clothes in XL size and get your tailor to redo them to your aptness.
Don't be afraid to dress for the occasion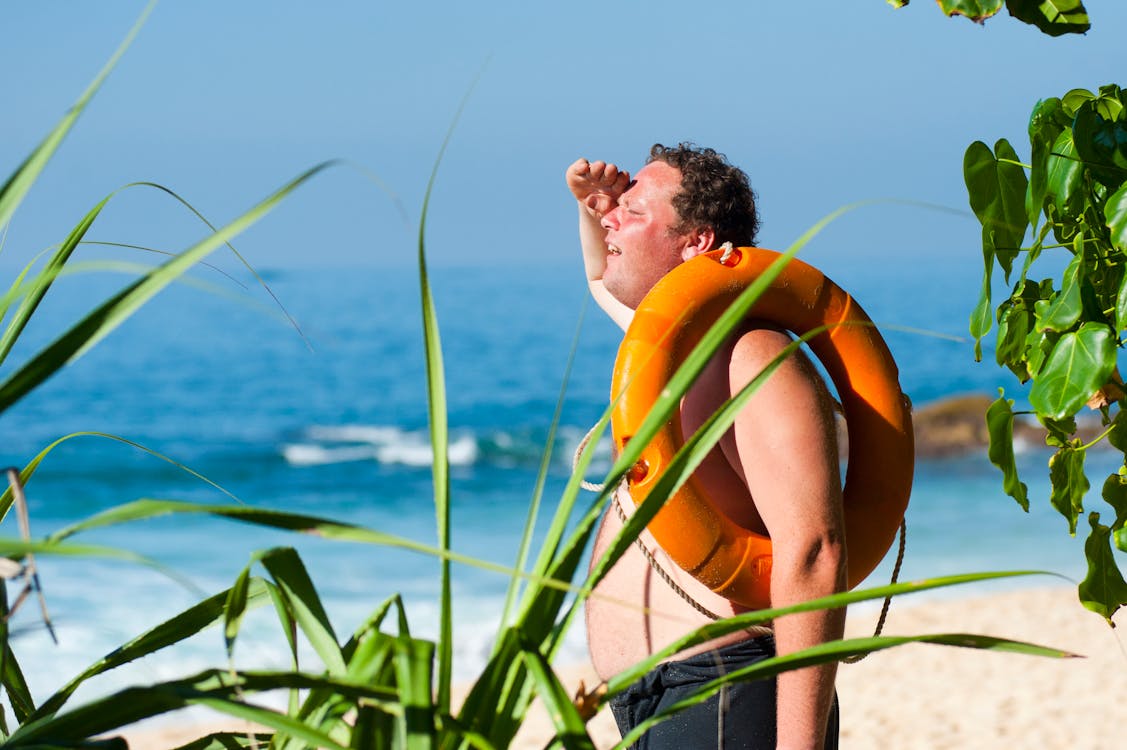 Most overweight guys I know think it's inappropriate for them to wear shorts or sleeveless T-shirts. Of course this is just a made-up excuse; we both know it has a lot to do with their insecurities. Nonetheless, it's a plain pointless idea. You can't just show up in the beach, all dressed up in your suit and expect people not to notice. Dressing out of season or occasion will only draw more attention to whatever you're trying to hide. Instead, purpose to dress to blend in your surroundings.
See Also: Reasons Why You Should Seriously Consider Dating an Older Woman
Outfit patterns and colors
Going back to creating illusions, you need to reduce as much bulk on your outfits as possible. This means avoiding shoulder pads, bulky sweaters and thick fabric. For your T-shirts and sweaters, choose V-necks over turtlenecks. If possible, go for vertical striped shirts with long hemlines to lengthen your body and give the impression that you are slimmer. However, be keen to avoid shouting colors and bold patterns. For your pants, avoid pleats as much as possible. Again, playing with colors can help draw less attention on your larger body parts. Bright colors draw attention while dull colors detract.
Accessorize
Accessories are the dessert in male fashion and style. As an overweight man, you want to be clever when accessorizing your outfits. Small accessories may seem out of proportion compared to your rather big body structure, so avoid them at all costs. If you're looking for an official look, a belt is a must. If your torso is big and your belly sticks out, a wide belt would be ideal. Better yet, you can make it even more stylish by switching to a pair of suspenders. If you have to wear a tie, go for a wider one, and let it hang all the way down to your belt. For an authoritative look, invest in a quality briefcase or a messenger bag. Sure your friends may tease you for carrying around a man-purse, but it's probably because they are jealous of your new elegant look. So go for it!